The ultimate guide for choosing a kitchen faucet
You will read the following key points about kitchen faucets: the style, material, finishing, function, brand introduction, and installation, it has reference value not only for personal purchase but also for purchasing from China.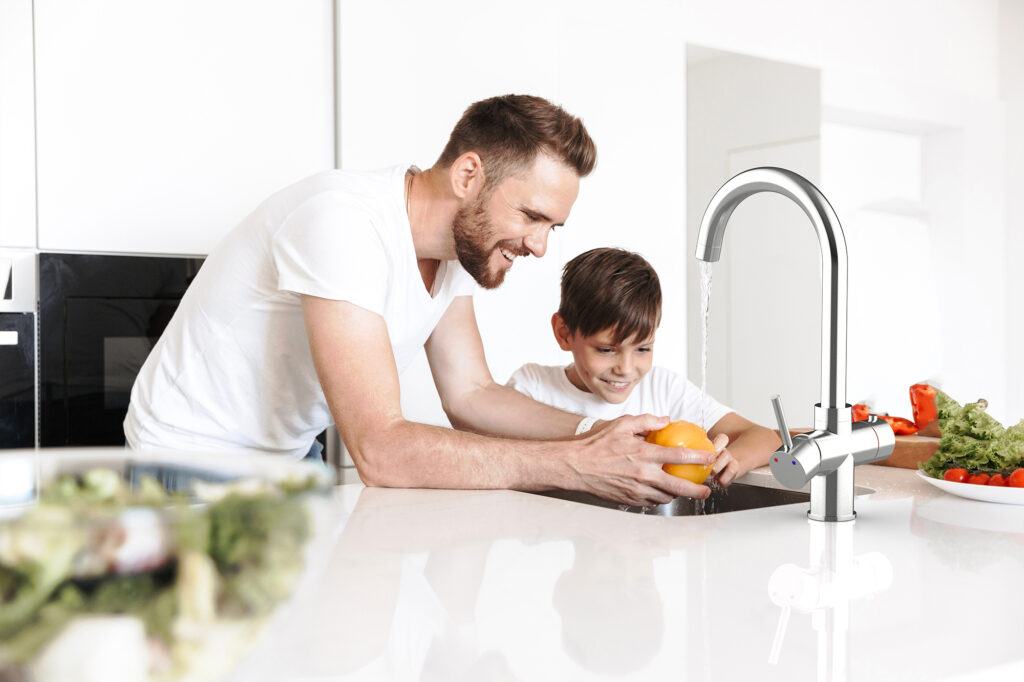 The kitchen faucet is also called a kitchen tap or kitchen mixer. When choosing a kitchen faucet you need to consider if you want it to be modern, traditional, or somewhere in between. There are so many choices available on the market today that it can become overwhelming when trying to decide which one is best for you and your family's needs. In this guide, we will go through some of the most popular types of taps currently on offer and give you all the important information you need to make a decision about what type is best for your own home!
You will read the following key points: the style, material, finishing, function, brand introduction, and installation, it has reference value not only for personal purchase but also for purchasing from China.
1. The styles of the kitchen faucets.
There are many different types of faucet mixers on the market today, but which one will be suitable for you?
a. Single lever kitchen faucet mixer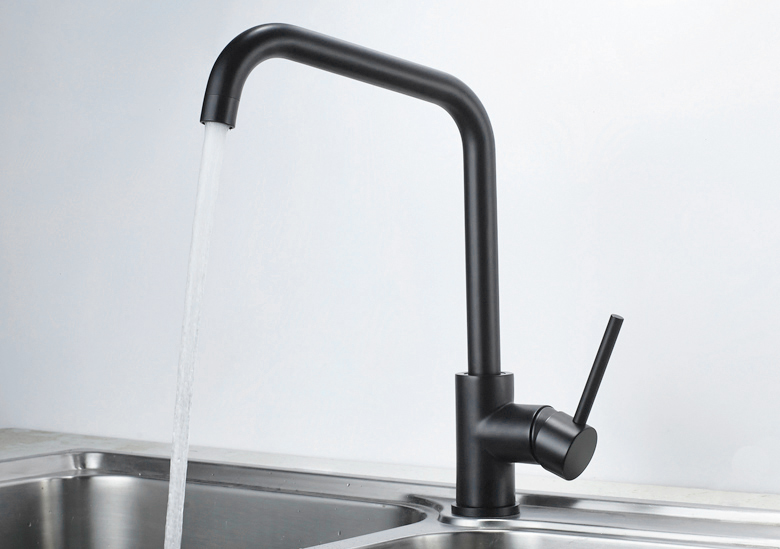 This faucet mixer works by simply rotating a lever on the side of the faucet to either hot or cold water depending on your preferences, and by turning the lever further you can also adjust the water flow and water temperature. The single-lever kitchen mixer is the most common and popular model and the one we recommend most.
b. Double-lever kitchen faucet mixer
The double-lever kitchen mixer is also based on the single-lever design, but it's switched up by adding a secondary lever for hot water. This mix of taps has three settings: hot and cold water mixed together, just hot water, or just cold water. The water temperature is adjusted by the 2 handles which control the water supply for hot water and cold water. However, it is not so convenient to use in the kitchen as we often only have one hand free to operate the handle. The two-handle mixer is more commonly used in bathroom faucets and is more common in the UK. In Europe and the USA, single lever faucet mixers are more commonly used even in bathrooms.
c. Pull-out kitchen faucet mixer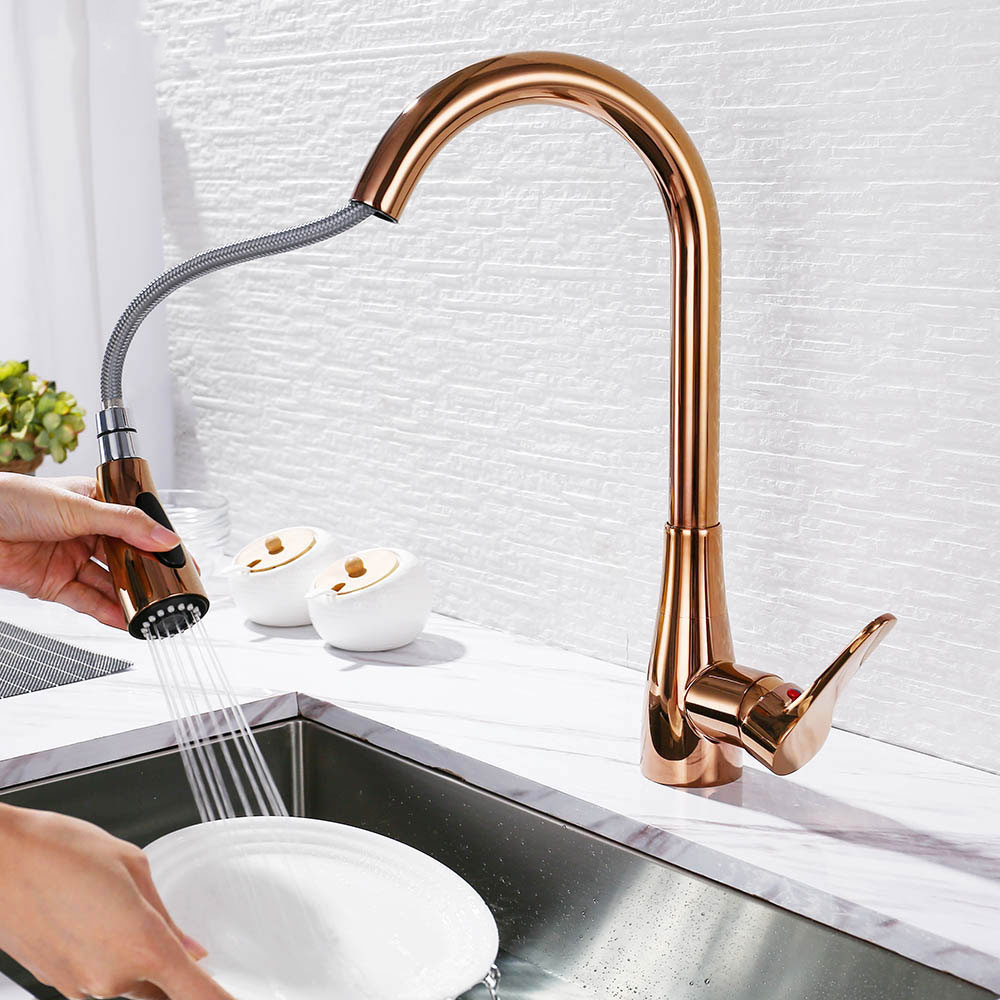 The spout at the top of this faucet is connected to a hose that can be pulled out, which is designed to facilitate the cleaning of each corner of the kitchen sink, and also makes it more convenient for people to use water, in general, this tap has two types of water outlet on the pull-out shower: bubble water and shower water. And it is quite common in American society.
Not like bathroom faucets, the thermostatic mixing valve is not used for kitchen faucets for different water temperature requests for washing vegetables, fruit, or dishes.
So, firstly, choose one style which can match the kitchen style, then we'll check how to decide on one suitable color to have a perfect match with our kitchen, which we call finishing.
2. Finishing for the kitchen tap
The faucet finishing includes the faucets for the kitchen and bathroom which has a shower mixer and basin mixer. The finishing has evolved from chrome in the early years to a variety of colors but the mainstream colors are the following 6 finishes: chrome, brushed nickel, matte black, PVD gold, PVD rose gold, and gunmetal.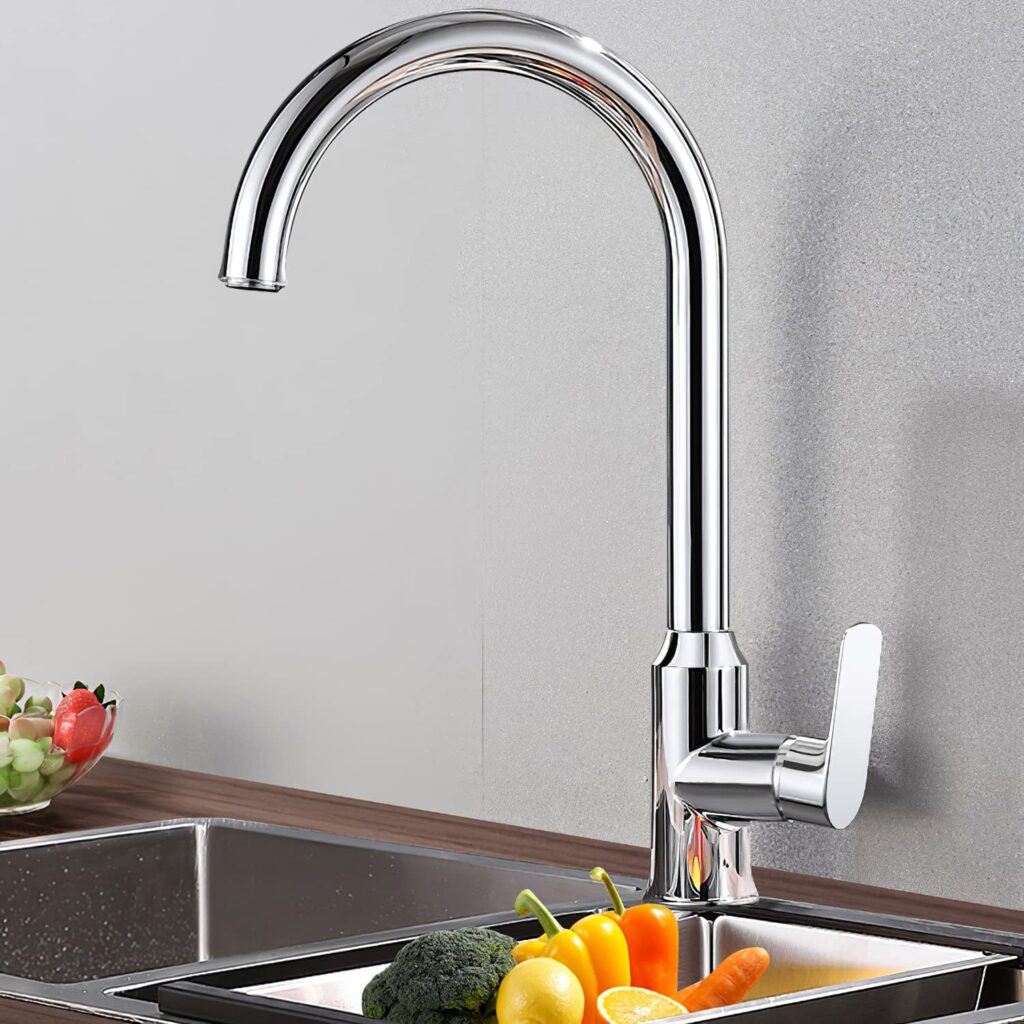 is a surface-coating on metal that creates an attractive bright silver finish. Chrome does not corrode over time but will tarnish with scratches and water left on its surface. The chrome-plated layer has a high degree of hardness and wear resistance and does not change in humid air, keeping its shiny appearance for a long time, which is why the chrome-plating process is most commonly used in taps.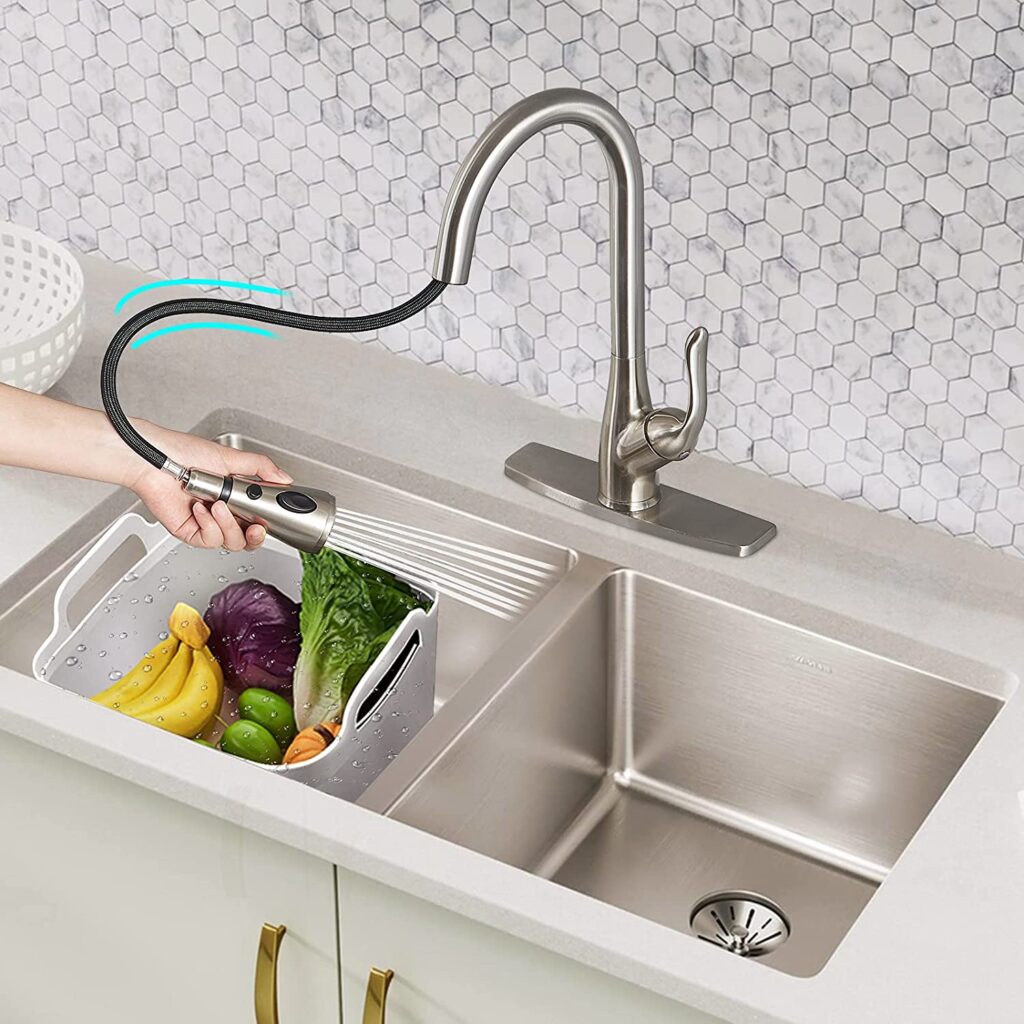 has a very distinctive look that ranges from dark silver to light gold. Brushed nickel is known for being durable and resistant to rust, but can still be scratched. And Brushed nickel is popular because it feels luxurious and extremely durable. And most of the sink is SS which can match with brushed nickel tap very well.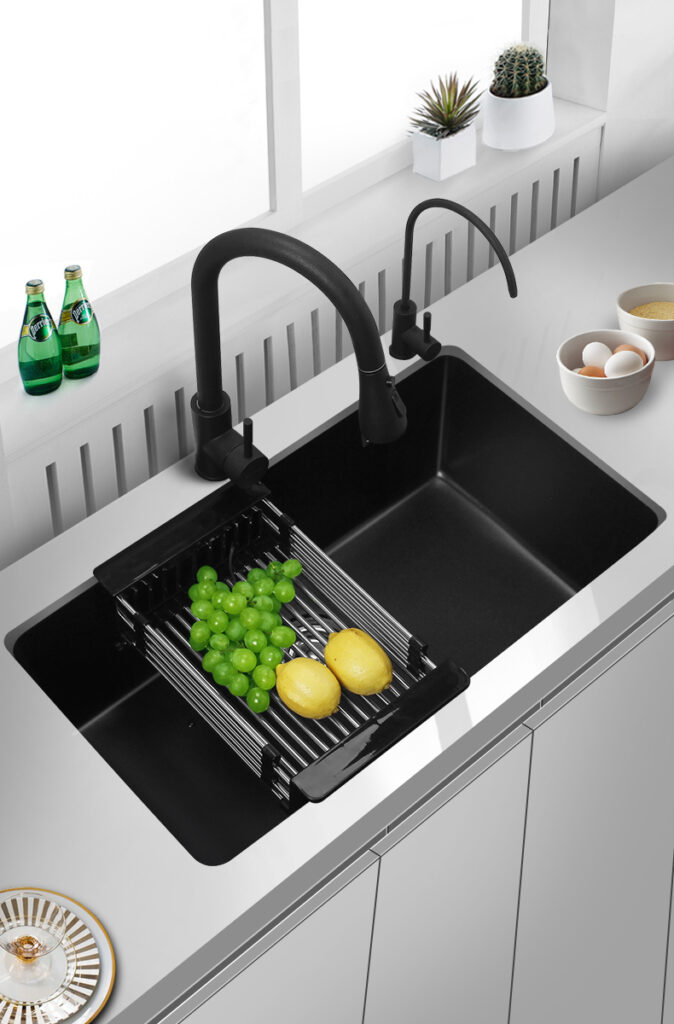 For black, it is available in glossy black and matte black, but we recommend matte black, which is not easy to leave fingerprint marks during use.
Whether you are an end consumer or a company buyer when choosing a black tap, you need to make sure that the black color is electric plated black or PVD black and not simply painted, due to the lack of adhesion of the paint, after a period of use, the black layer will be peered off.
is a pure metal that has been processed by torture to create the right color. It has glossy gold and matte gold, from the purchasing dates of iWater, we find that matte gold is more popular.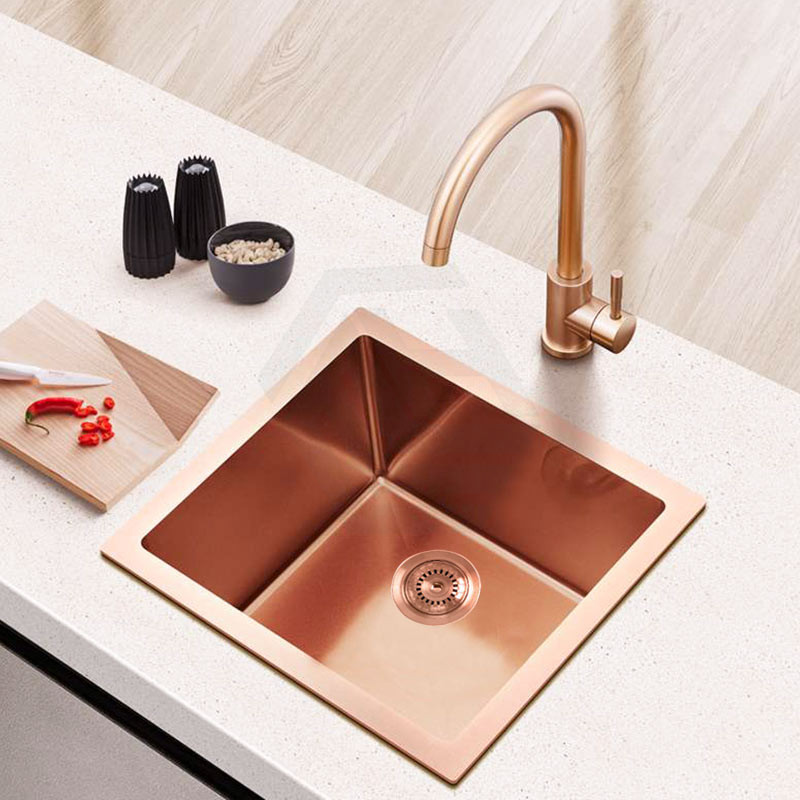 has a blushing rose tone on top of a dark green-gold base coating. The color of this metal finish gives it an interesting contrast with the colors on the surfaces around it. In contrast to PVD gold, consumers prefer glossy rose gold instead of matte finishing.
A dark grey metallic shade covers the surface of this type of finish, giving it more of a matte appearance which can be more earth-toned than others.
The choice of color usually depends on the color of the cabinet countertop and the color of the sink, as well as the color preference of the consumer.
3. Material for the kitchen faucet
Common materials used for taps are brass, stainless steel, zinc alloy, and ABS.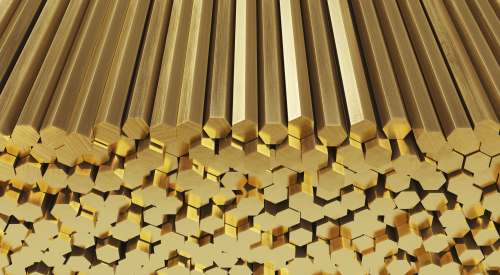 Brass is the typical material for faucets because they're durable, stylish, and affordable. They're often seen in any style of kitchen. As different countries have different detailed requirements for brass, the author will explain the difference in another article.
Stainless steel taps are an important material popularly used in recent years for applications in kitchen taps, but as stainless steel is much harder than copper, stainless steel has higher requirements for quantity and style than copper.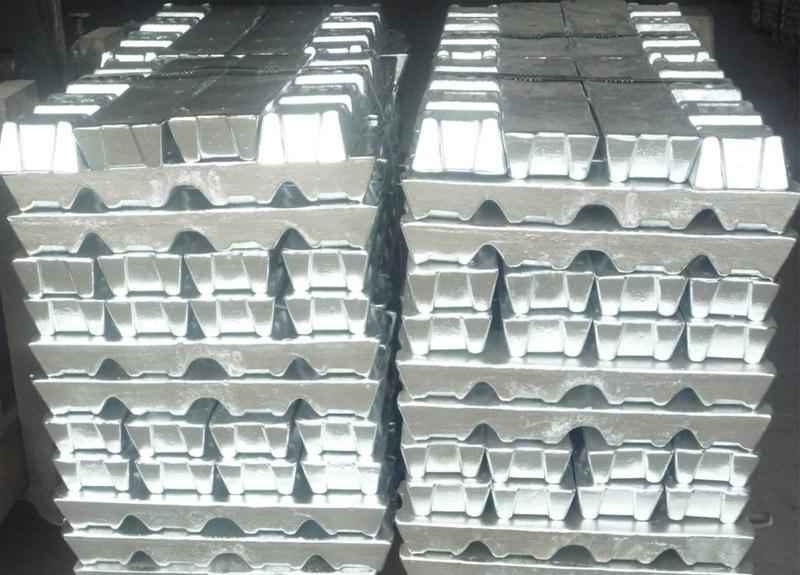 Zinc alloy does not look shiny or attractive because it has small bits of other metals in it and zinc alloy is harmful to humans' health because zinc can make people sick as zinc alloys can precipitate toxic substances with the water flow.
ABS plastic taps are the cheapest, rust-free, high-pressure resistant, lightweight, easy to construct, and light switch, but because the combination of the metal layer and plastic body is low, the chrome quality is not good. And the water temperature can not high. So we don't recommend ABS faucets if you don't have a limited budget.
It is generally recommended to choose brass or SS kitchen mixer for their quality and healthy features.
But brass has different standards due to different markets, the author will show different brass material standards in the next article.
4. Cartridge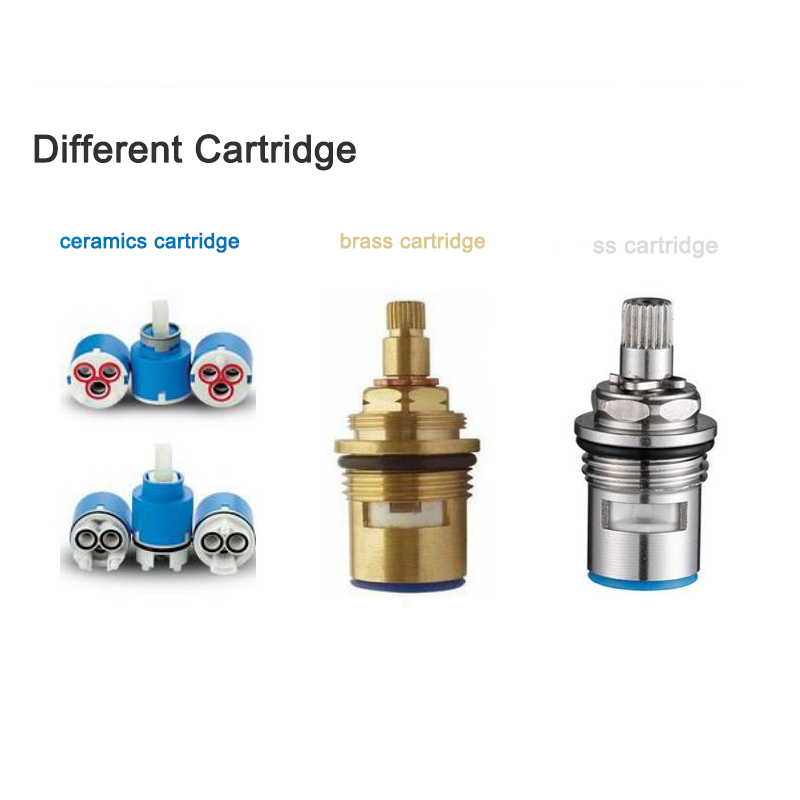 is one of the most important accessories of the faucet, the cartridge is the "heart" of the faucet. The leakage and use life mainly are mainly caused by the quality of the cartridge. So we will talk about the cartridge in this separate paragraph.
There are 3 most common cartridges: ceramic cartridge, brass cartridge, and SS cartridge. Due to the ease of use, kitchen taps are generally single handle and 99% of kitchen taps are fitted with a ceramic cartridge.
There are some famous and good brands: Sedal from Spain, Kerox from Hungary, HT from Germany, Hainyou, JJ and Kangqin from Taiwan, and Hent from China. For China domestic market, there are many brands to choose from at lower cost, they are also used for the overseas market if the buyer does not specify the cartridge brand.
It is necessary to know which brand is used for the faucet when purchasing. And with a brandy cartridge, it would be easier to have a replacement for future maintenance or repair. It is the same for the faucets used for the bathroom. For buyers, we even can consider the Chinese factories which provide high-quality faucets with brandy cartridges normally have good after-service.
We will not mention other fittings in this article in order to be easier to get the key points.
5. Functions
Kitchens have the most varied needs for water, the functions of kitchen faucets are also very diverse, usually coming in the following category:
It is the most regular basic style and you can find any style you want from almost any brand. Dispense hot and cold for cleaning.
Cold+Warm Water+ Filtered water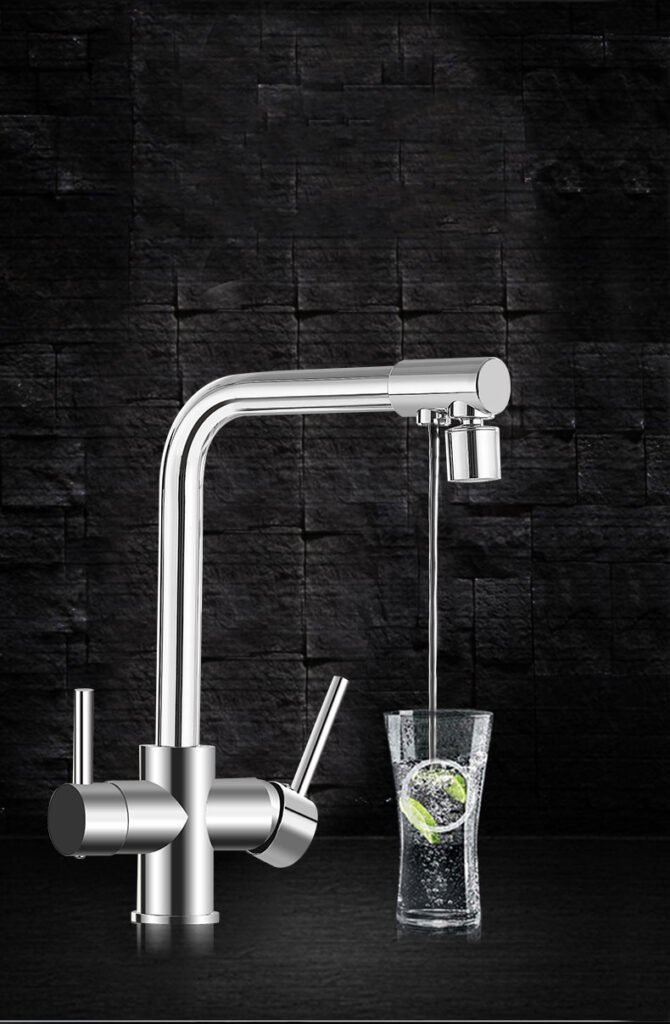 Besides cold& warm water supplied for cleaning. there is a separate spout to supply filtered water after connecting with a water purifier. It can filter harmful substances from water such as lead, chlorine, zinc, etc.
Kitchen taps are the largest source of drinking water, washing fruit and vegetables, dishes, and boiling drinking water in the home, it is particularly important to improve water quality for people's health.
Multi-function Kitchen Mixer
Multi-functional kitchen taps have become popular in Europe and the USA in the recent 5 years, all-temperature drinking water can be supplied on tap. such as filtered boiling water, chilled water, chilled carbonated water, normal temperature filtered water all can become from one tap. This new idea not only saves counter space but is also very time-saving and convenient. Like Grohe Red, Grohe Blue, Insinkerator, Quooker, Franke and iWater.
6. Brands
There are many leading brands in the market for faucets, such as Grohe, Delta, American Standard, Moen, Kraus, Peerless, Vigo, etc.
In general speaking, leading brands have a quality guarantee, but the added value is high. If you know how to identify a good kitchen mixer, it is also a good choice to choose some small brand mixers with a quality guarantee as most of the faucets are produced in Chinese factories including the leading brands.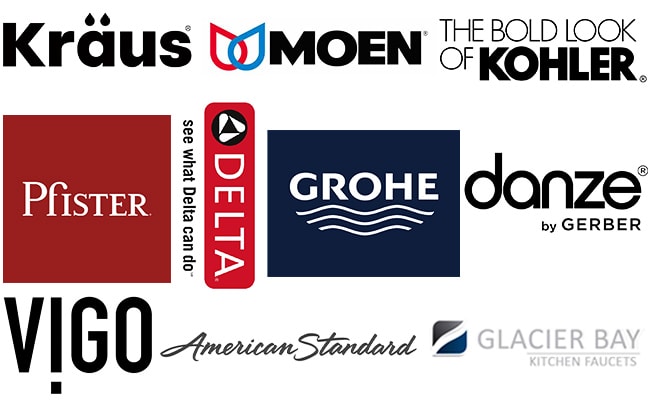 7. Installation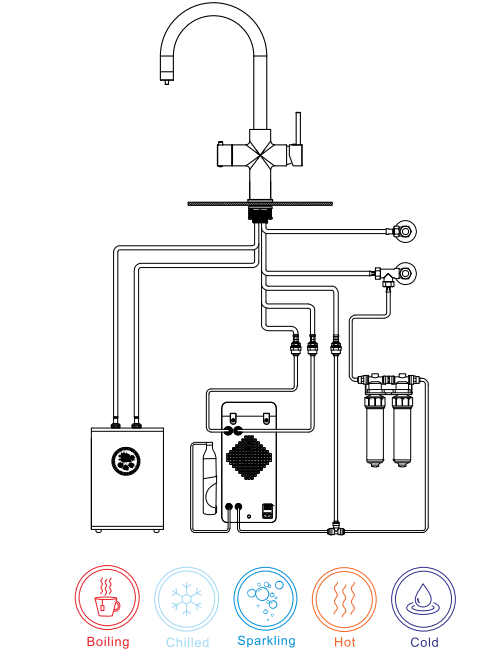 We provided an article on how to install a kitchen tap for all the details.