2 in 1 Single Handle Kitchen Side Hot Water Tap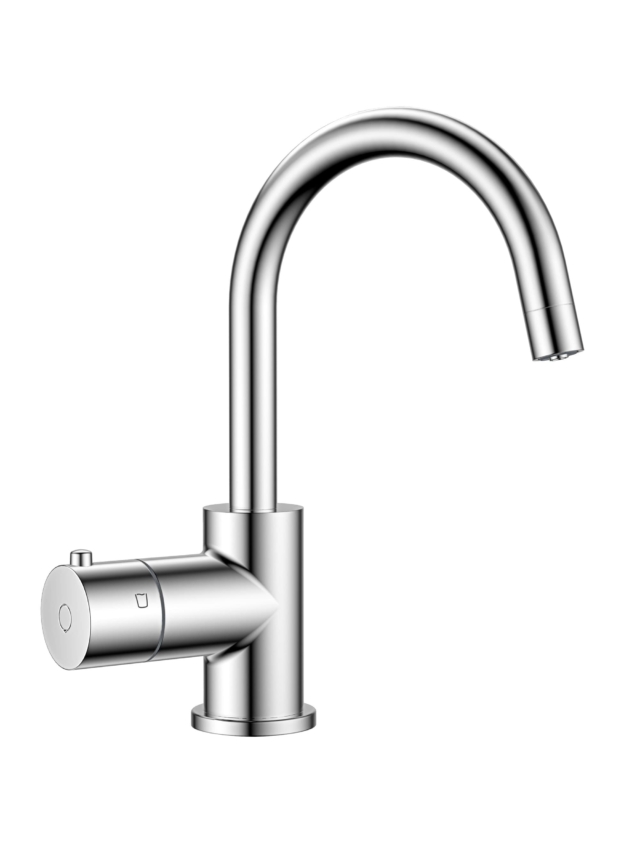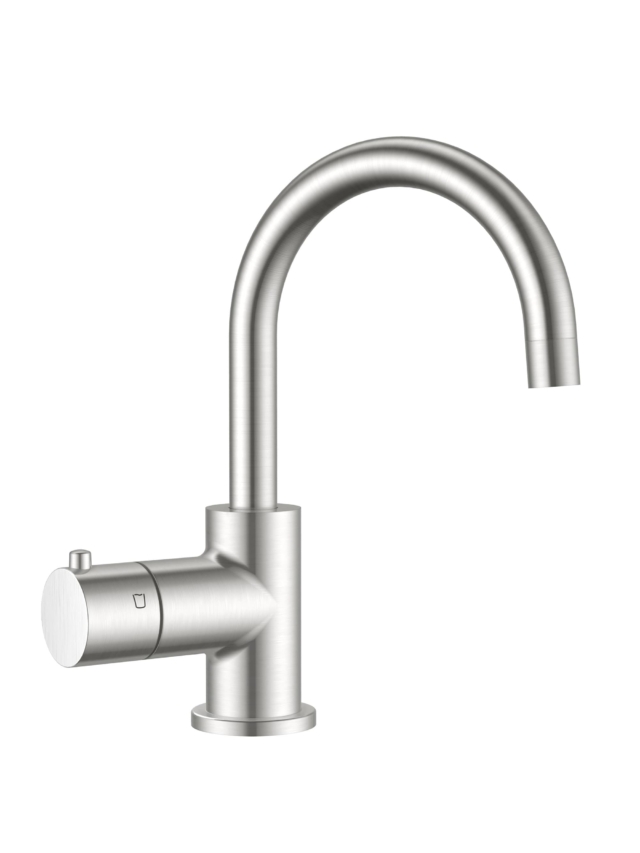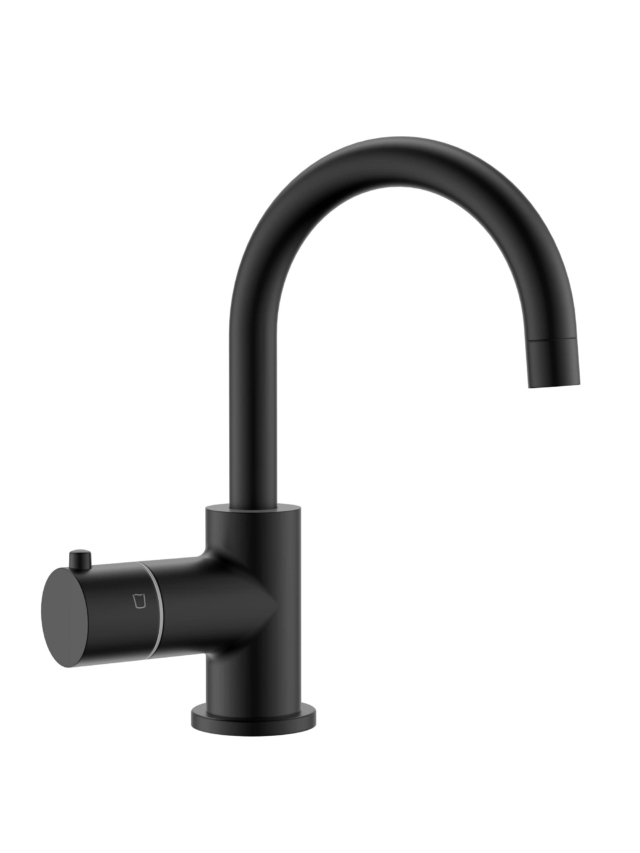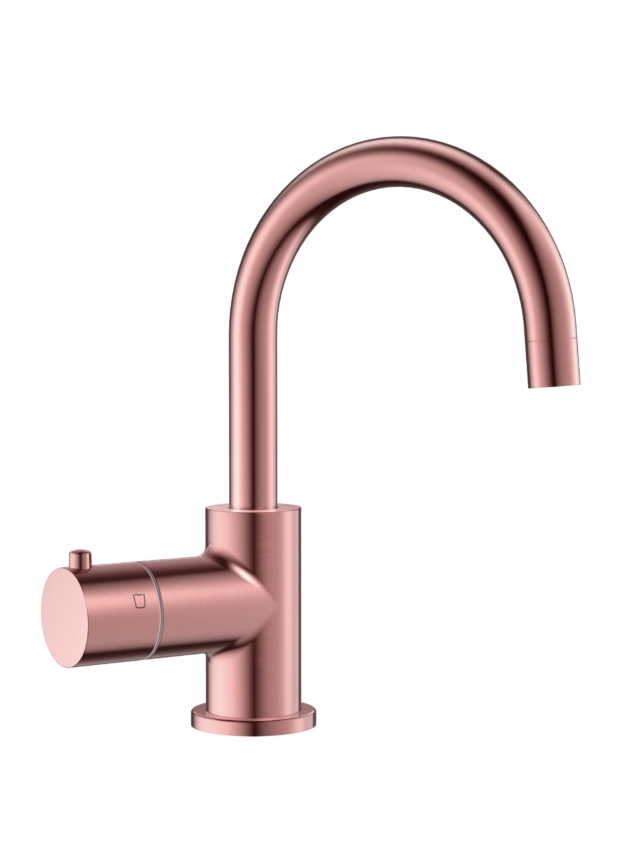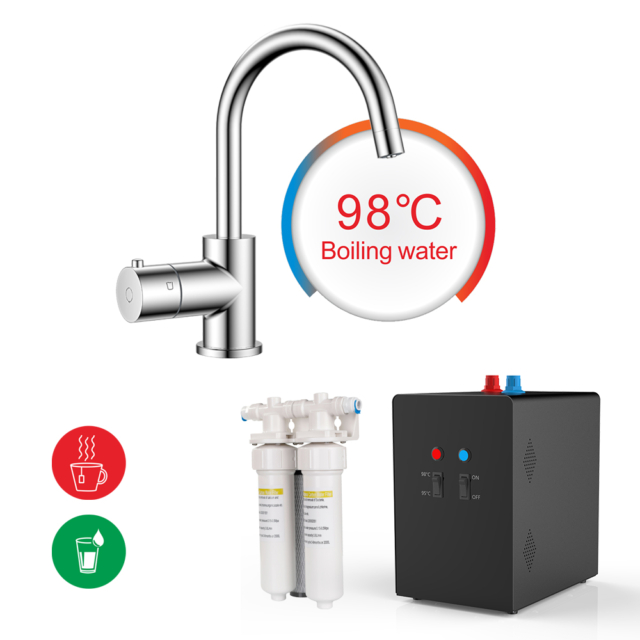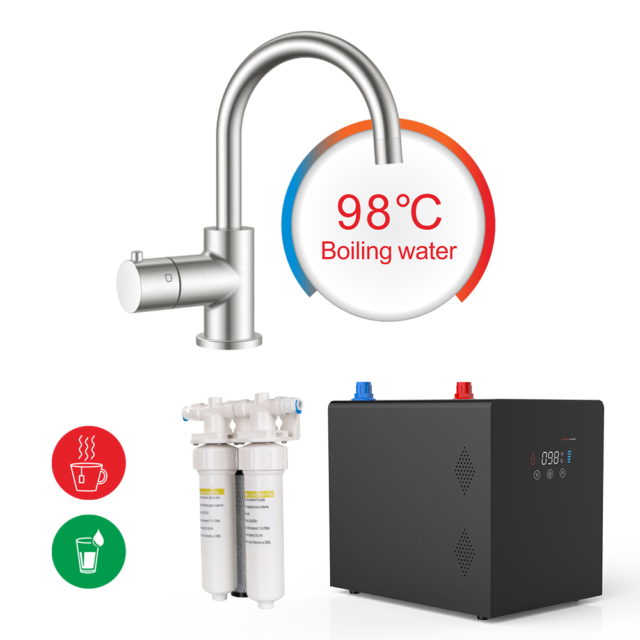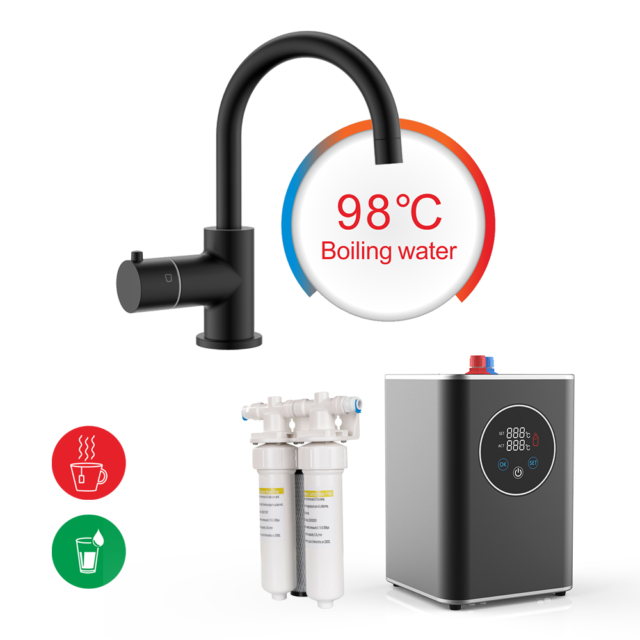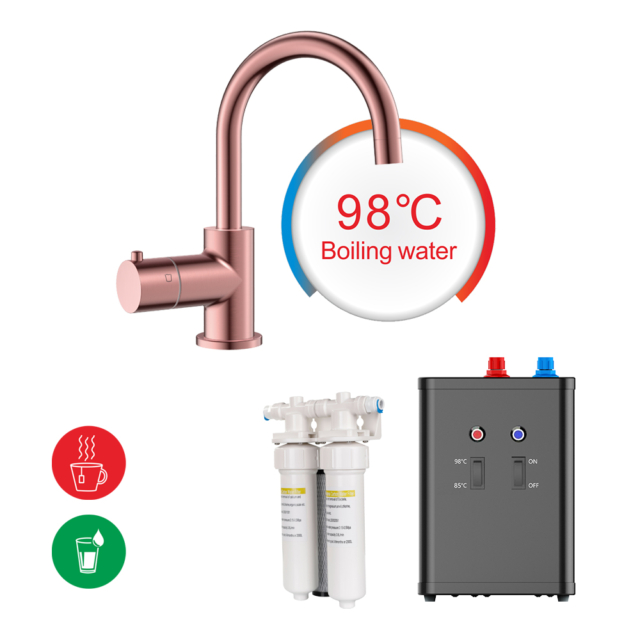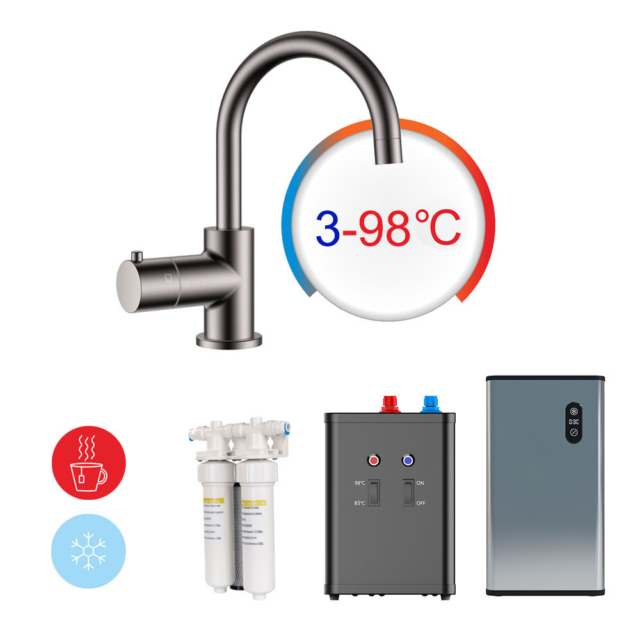 Model Number:
LS5001161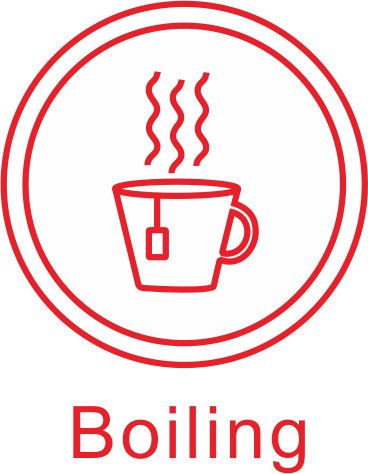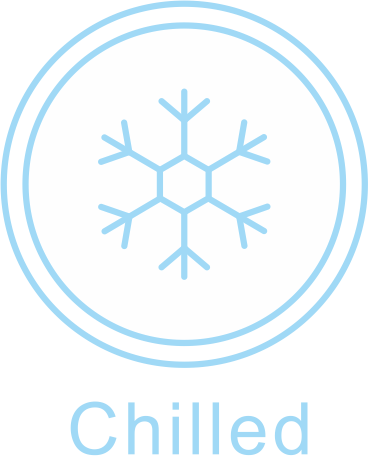 If you are looking for a dedicated drinking water tap, 2in1 is the ideal choice.
It can provide
boiling water
chilled water or filtered water.
The function of boiling water ensures the basic requirements for drinking tea, coffee, cooking, etc. The other function could be chosen for filtered ambient room temperature water or filtered chilled water according to your request. It is the most suitable for the kitchen which has a kitchen faucet and consumers don't want to replace it. Adding a 2in1 drinking faucet beside the kitchen faucet will help you save time, save money, and you don't need to buy an electric kettle, water purifiers, or other water dispensers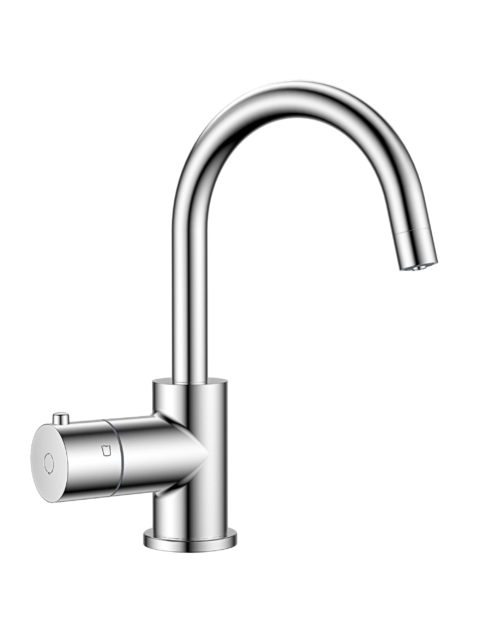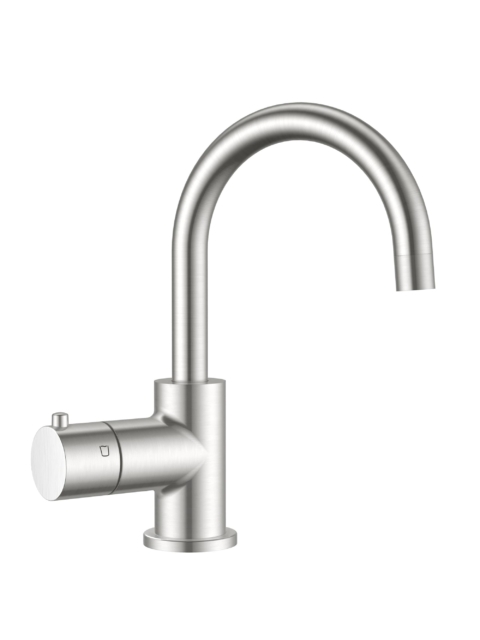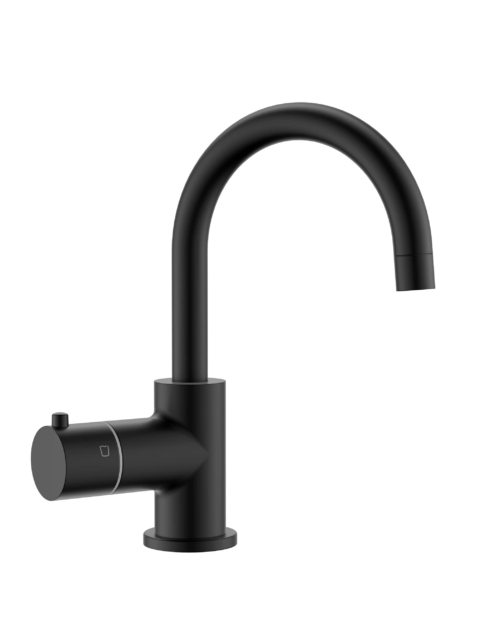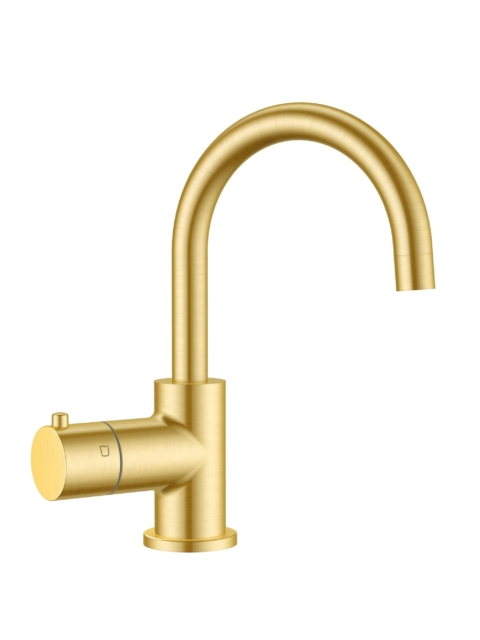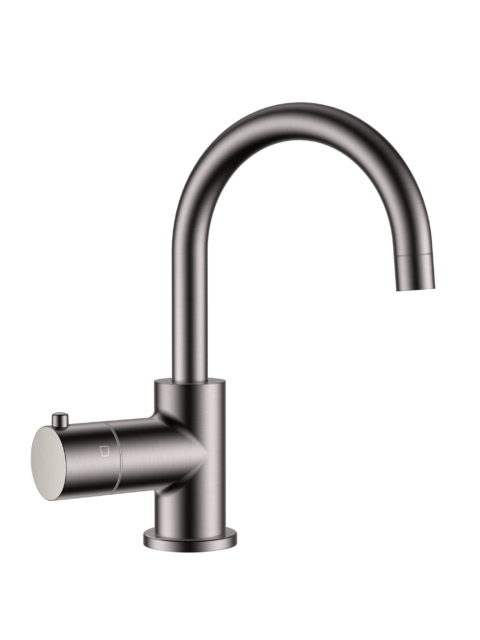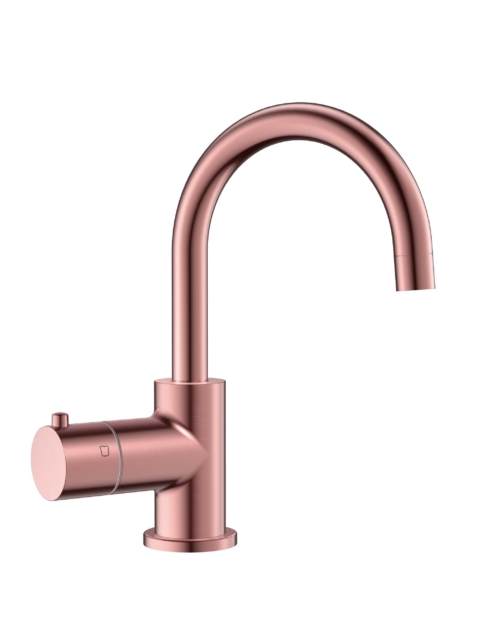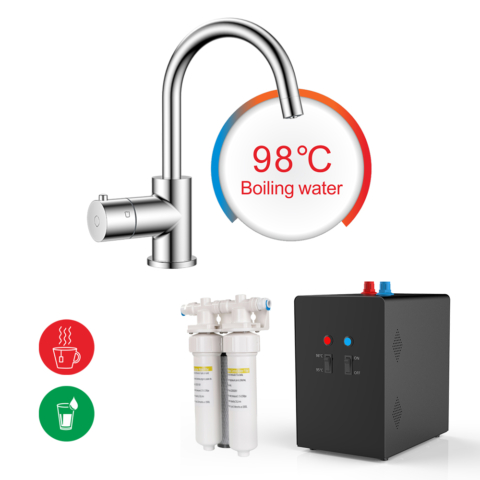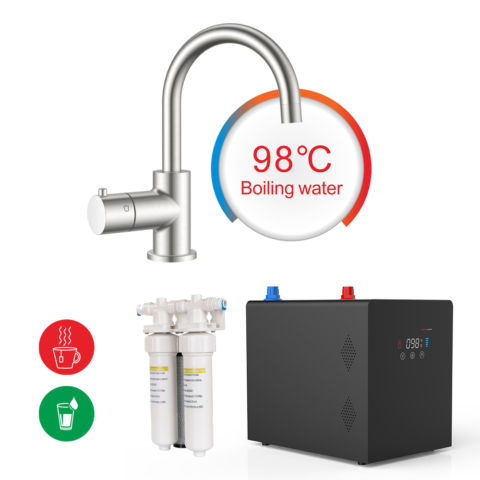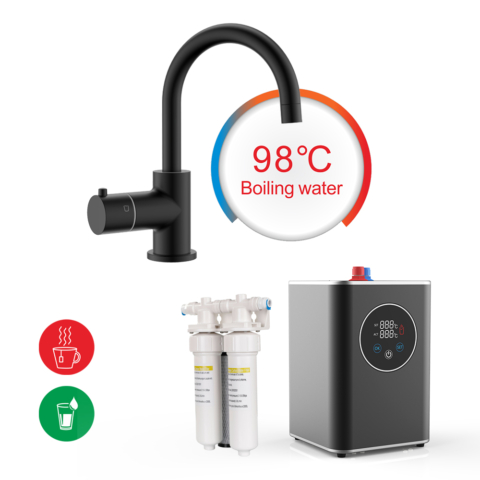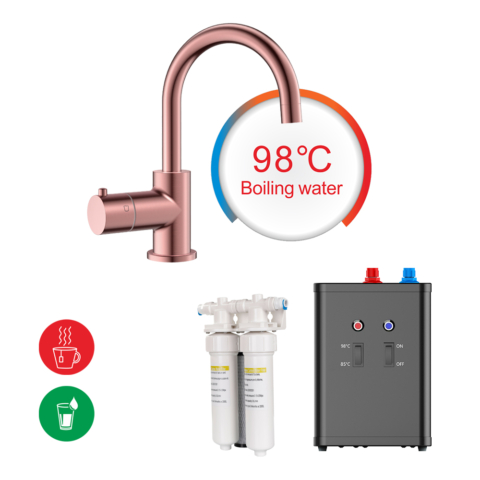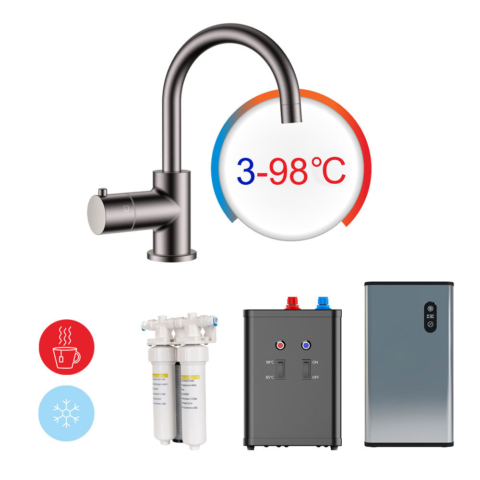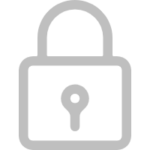 Child-safety lock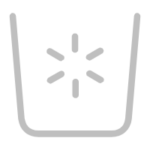 Self-clean button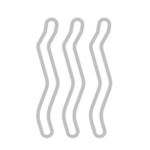 Separate waterways
Quote Now
Pre-installed flexible hose, suitable for DIYer installation.
A tap can provide boiling water, and another function chilled water or filtered water can be chosen as your demand.
Multi-finishings to meet different kitchen styles.
Boiler and chiller selections based on your demands
Under counter machine models avaliable
SAFE, CLEAN AND EASY TO USE
Safety and clean is the priority consideration for HCDRINK 's development. All HCDRINK taps have been assembled with a self-developed patented cartridge, to get the boiling water we must press the left button and turn the handwheel clockwise, release your hand, and the boiling water stops immediately.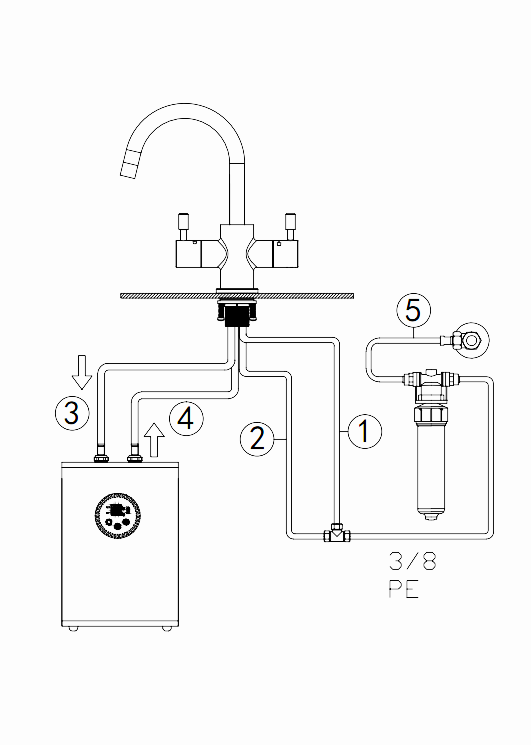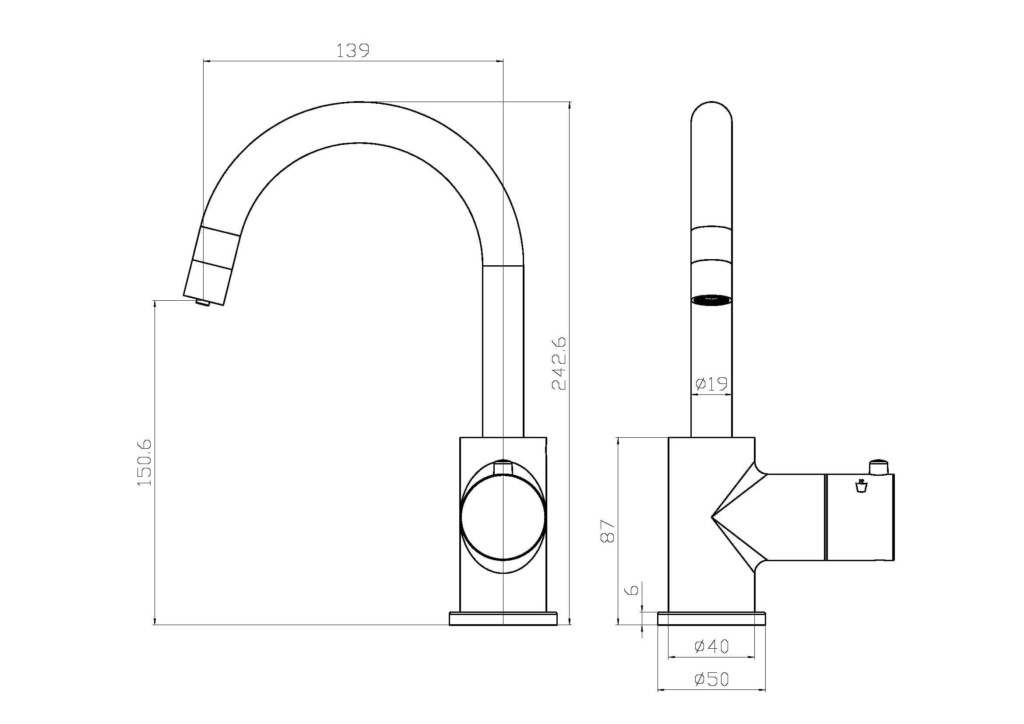 SIZE SPECIFICATION
HCDRINK 2in 1 water faucet will fit into a 24.75 mm kitchen faucet hole, which is the side sink size to install side kitchen faucet.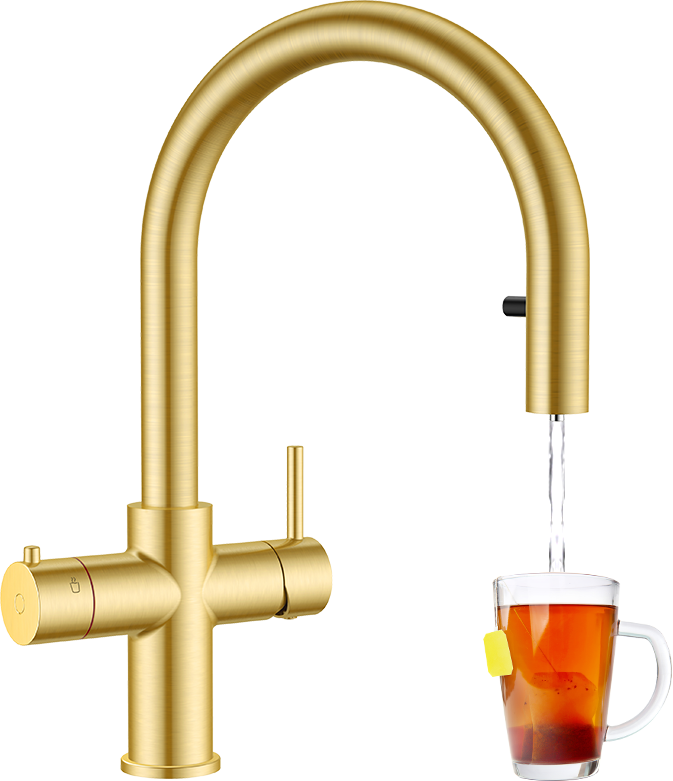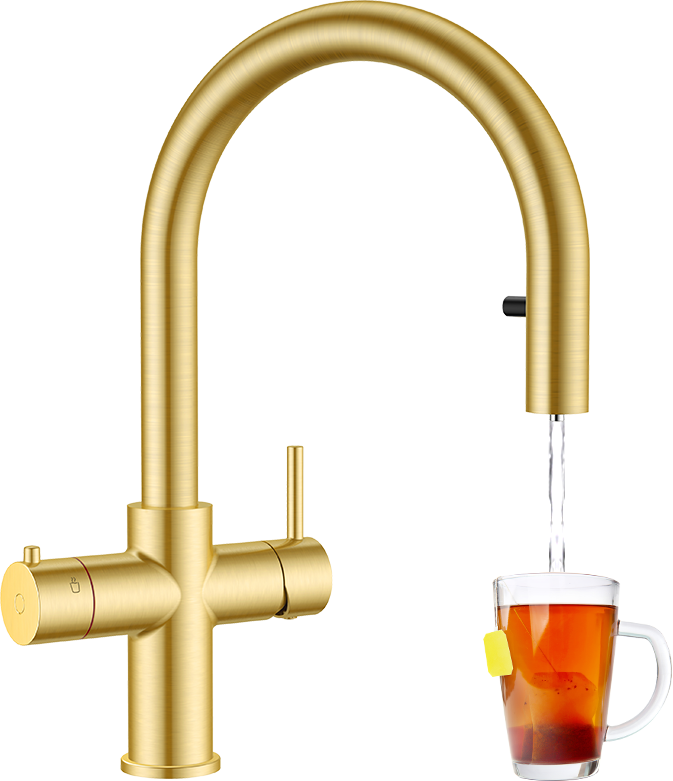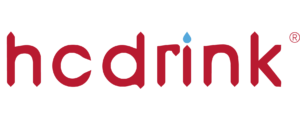 Get a quote now!